Film Makers

BAPS Charities, Presenter

BAPS Charities is an international charity organization active in relief and development, and committed to serving the world by caring for individuals, families and communities.

It was registered as an independent charity in 2000 after serving since 1950 under the wing of its parent organization, BAPS Swaminarayan Sanstha (BAPS) that was founded in 1907. Among social service organizations, BAPS Charities is recognized the world over. With a dedicated corps of more than 55,000 volunteers networked in over 9,000 centers around the world, BAPS Charities provides over 12 million volunteer-hours of service annually. It has amassed over 50 years of experience in initiating, managing and sustaining projects throughout the world in such diverse fields as: Medical Services, Educational Services, Environmental Services, Community Services, Tribal Services and Disaster Relief Services. BAPS Charities spearheaded major relief operations in the wake of the 2001 Gujarat Earthquake: emergency supplies reached the needy in 490 villages; 4,190 earthquake-resistant homes were reconstructed and rehabilitated in 15 villages; 91,000 patients were treated; and for 45 days, BAPS volunteers served a total of 1.8 million hot meals. It was also actively involved in relief efforts after the 2004 tsunami hit South India. Today, BAPS Charities is recognized the world over for its sincerity, deliverability, sustainability and credibility. Through this unique venture of Mystic India, BAPS Charities hopes to bring the culture and beauty of India to audiences worldwide.

BAPS Swaminarayan Sanstha, Creators and Producers

'Mystic India' has been created by a unique voluntary effort to promote cultural co-existence, human harmony and universal values, by BAPS Swaminarayan Sanstha, a volunteer-based NGO affiliated to the United Nations for Education, Culture and Humanitarian services.

Founded in 1907, BAPS promotes educational, ecological, cultural and humanitarian values. It has hosted nine International Cultural Festivals in North America, Europe, Africa and Asia - visited by over 33 million people. As the creator of 'Akshardham', BAPS specializes in creating an experience of Indian culture by blending modern technology and traditional values. The 570 BAPS volunteers who provided free professional services of one million honorary hours humbly wish not to take individual credits for these important technical, creative and managerial capacities. The professional services executed by BAPS volunteers includes :

Executive Producer
Creative Director
Producer
Line Producer
Research
Script Writer
Editor
Music Concept and Design
Production Designer
Casting
Location Scouts
Actors
Assistant Direction
Costumes
Electrical

Executive Producer
Creative Director
Producer
Line Producer
Research
Script Writer
Editor
Music Concept and Design
Production Designer
Casting
Location Scouts
Actors
Assistant Direction
Costumes
Electrical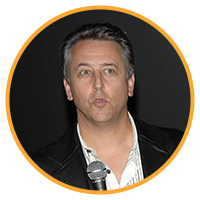 Keith Melton
Director
Keith Melton has directed extensively in various 70mm formats for the past 15 years. These formats include 5/70, 8/70, 15/70, and various 3-D technologies and formats. He has always been fascinated in telling unique stories within the huge and detail-oriented "canvas" of the large format screen, and often integrates state-of-the-art technology and effects to support the stories he tells.
Keith is a member of the LFCA, GSTA, and AMPAS, where he helps select the final 5 films for Academy Award consideration in the live action short films category.
For Keith Melton's full bio-data from Imdb.com, click here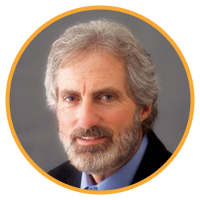 Reed Smoot
A.S.C., Director of Photography
Reed Smoot is one of the most sought-after large format cinematographers in the world. Reed was a cameraman on the Academy Award®-winning Documentary Feature "The Great American Cowboy" and Director of Photography for the Academy Award®-nominated Documentary Short Subject IMAX film "Special Effects" and the Academy Award®-nominated Live Action Short Subject films "The Rainbow War" and "Ballet Robotique".
For Reed Smoot's full bio-data from Imdb.com, click here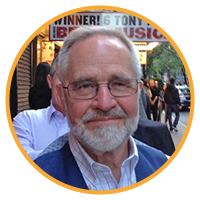 Mose Richards
Writer
Mose Richards has written or co-written about a dozen large format films, including "Africa: Serengeti", "Mysteries of Egypt" and "Shackleton's Antarctic Adventure" was awarded the Best Film award at the 2001 Giant Screen Theater Association conference. Mose has been accorded such honors as the Peabody Award, the Writer's Guild Award for Best Documentary Script, the International Documentary Association's Award for Distinguished Documentary Achievement, and several prime-time Emmy nominations.
For Mose Richards' full bio-data from Imdb.com, click here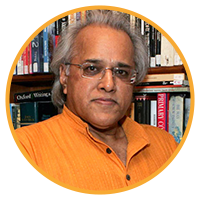 Kamlesh Pandey
Writer
In a career spanning twenty-seven years, Kamlesh Pandey has written for Hindi cinema, television and advertising. Kamlesh is credited with the writing of Hindi blockbuster films like "Jalwa", "Tezaab", "Dil", "Beta", "Saudagar" and "Rang De Basanti". He is the recepient of many prestigious awards including The Filmfare Award and The Screen Award.
For Kamlesh Pandey's full bio-data from Imdb.com, click here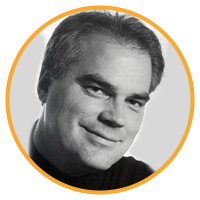 Sam Cardon
Director
Sam Cardon is an EMMY winning composer whose has composed the music score for 9 large-format films including "Shakleton's Antarctic Adventure", "Mysteries of Egypt", "Olympic Glory".
In addition, he has written or co-written such themes as National Geographic Explorer, ABC Sunday Night at the Movies, Good Morning America and provided original music for the 1988 Winter Olympic Games in Calgary and for the Closing Ceremonies at the Salt Lake City Olympic Winter Games.
For Sam Cardon's full bio-data from Imdb.com, click here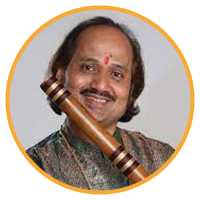 Pandit Ronu Majumdar
Music Composer
Ranendranath Majumdar, known as Pandit Ronu Majumdar, is a popular Indian flutist. His projects include the hugely popular "A Traveller's Tale" and "Koi Akela Kahan." His international releases which have nominated him for a Grammy in 1996 include "Fascinoma" with Ry Cooder and John Hassles. Pandit Ronu Majumdar has been associated with international names in music like Pandit Ravi Shankar, ex-Beatle George Harrison, ace guitarist Ry Cooder.
For Ronu Majumbar's full bio-data from Imdb.com, click here
Production Support by:
Infinity Filmworks, Los Angeles USA
Highlight Films, Mumbai INDIA
Post Production by:
Unlimited Imaginery, Los Angeles USA
Amalgamated Pixels, Los Angeles USA
Hellikon, San Francisco USA